Trade Show Challenges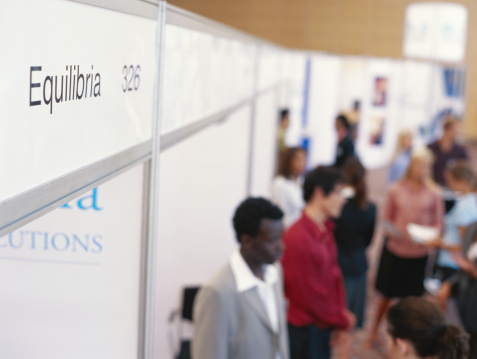 ShipCritical, in addition to providing lifesaving transportation for medical supplies, also supports your company during one of the more challenging corporate climates: the trade show.  There are a number of factors that must be balanced in order to ensure that your company makes the right impression to those who are in attendance.  With that in mind, what are some of the challenges of a trade show?
Getting Noticed – The purpose of the trade show is to ensure that your products are being noticed by the people who are there; however, with so many other companies present, you need to make sure that your product stands out. Promotional products and unique booth design can help tremendously in this area.
The Right Person – Finding the right people to serve as sales representatives is vital. Experience is one of the most important factors.  You want to ensure that the people who are speaking on your behalf can answer questions and speak intelligently about your products.
Staying Organized – There are a lot of factors to consider when going to a trade show, and managing the logistics of everything that happens can be tricky. A well-organized presentation will appear to run smoothly and naturally; however, a disorganized one will appear sloppy and unprofessional.
Managing Your Equipment – Sometimes you're taking new equipment or samples out of their optimal environment, and this can lead to unanticipated problems. For instance, if you're showing off a new kind of medical equipment, it may get damaged.  Biological samples may become contaminated or lost.  These kinds of issues can derail even the best of trade shows.  ShipCritical's services include long-term storage capability and an on-site representative who can handle the logistics of your equipment so that you can focus on putting the right foot forward and making a good impression.