Bikers Raising Money to Ship Medical Supplies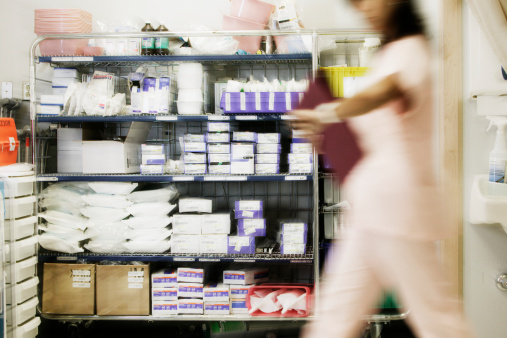 Why do you ride your bicycle?  It's a nice day outside.  You want to get some much needed exercise.  Maybe you have to get across town, and you're trying to be environmentally and economically conscious.  Cyclists from Rotary District 6600 in Northwest Ohio, however, have an entirely different reason.  These Rotarians and their sponsors have been raising money for MESA, which stands for Medical Equipment and Supplies Abroad.
What is MESA?
Medical Equipment and Supplies Abroad (MESA) is an organization that was formed in 1981 by the Rotary Clubs of Northwest Ohio District 6600.  The purpose of their organization is to facilitate international service projects by bringing equipment and technology to people who need them who are working in humanitarian organizations around the world.  In the United States, there is a great deal of medical equipment that is no longer in use for various reasons but is still functional and viable.  They collect, sort, identify, and ship this equipment so that it can still be used.
The Purpose of the Bicycle Tour
Shipping the equipment to where it is most needed is often the organization's most costly expense.  Last year, this bicycle tour raised $48,000, and they hope to exceed that this year.  "This is the primary fundraiser for the paying for the expenses to ship these donated medical equipment and supplies," says Ken Pollitz, a Rotarian at the Ottawa-Glandorf Rotary Club. "So without it, we wouldn't be making that kind of difference around the world."
What They've Accomplished
Although their organization started small, they've gradually grown to become a major positive force for change.  For instance, before their organization formed, there were only three dialysis machines in all of Nigeria.  Through their efforts, they were able to deliver nine new dialysis machines to the country.  They are always seeking new equipment that can be repurposed and funding to help ensure that these needed medical supplies are shipped to those who need them.