Packaging Clinical Samples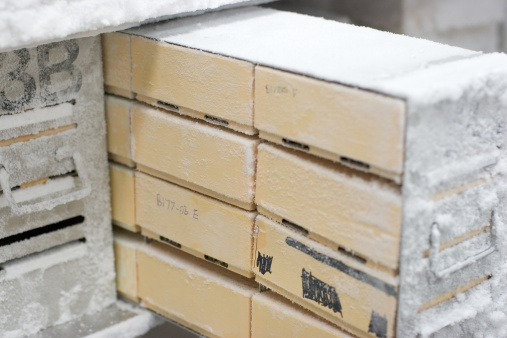 When shipping clinical samples, there are many considerations that must be addressed before packaging.  There are issues of safety and security that can affect the way your package is treated and the condition that it will be received.  By following a few simple guidelines, however, you can ensure that your clinical samples arrive on time and in perfect condition.
Liquid Samples
For any liquid specimens, ensure that a water-tight container is used. Positive closures, such as screw-on, snap-on, or push-on lids, are especially useful.  Use a sealing tape to ensure that no one tampers with it and for added sealing.
If multiple fragile containers are being packed into a larger container, be sure that each sample is individually wrapped, secured, and separated to prevent damage.
Use absorbent materials such as cotton balls, cellulose wadding, or super-absorbent packets to prevent any moisture contamination.
Ensure that the outer packaging is very sturdy. Corrugated fiberboard, wood, metal, and plastic work especially well.
Dried Samples
Even if there is no danger of spillage such as with hair samples or dried blood, creating an air-tight seal is still absolutely necessary. Be sure to still use cushioning to prevent any kind of puncturing of that seal.
If the dried samples are being transported with liquid samples as well, follow all guidelines that are used for liquid samples. Should a liquid sample break, it will contaminate the dried ones as well unless they are properly packaged.
For any samples, be sure that all containers are appropriately labeled.  There are a lot of stages along the transportation route, and there will be a lot of people involved in the process, so the better the labeling, the better security that your package will have.