Four Reasons Trade Shows Are Worth Attending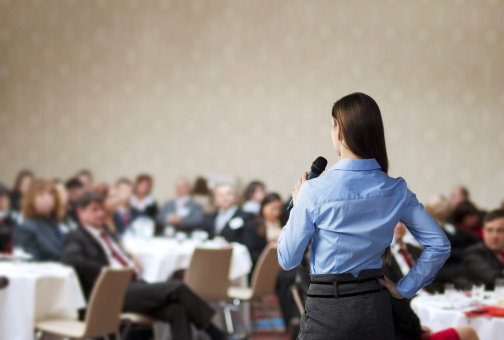 Trade shows have been around for ages for many good reasons.   At a trade show you have the opportunity to show off your products to prospective clients.  You can also demonstrate your products and show people why your product is better than the rest.   As such, a trade show is an excellent opportunity to obtain visibility for your products.  It's also an excellent venue for targeting business leads. Wondering why? Take a look.
The Ability to Be Seen and Heard by Prospective Clients
Trade shows are a wonderful venue to be seen and heard by prospective clients who are there because of their desire to be there.  They are a captive audience attending because they are interested in your services or product line.  People are becoming more and more resentful of cold calls that waste their time and with today's rules and regulations, mass emails are more difficult to send out due to spamming software and anti spamming laws. That makes trade shows an ideal venue.
The Perfect Place for Product Demonstrations
Another benefit of trade shows is that they allow you the ability to show off your product to an audience wholly interested in your line.  This is the perfect opportunity to show them how it works in a way no online video can ever capture. The results will be nothing short of amazing, so be sure you incorporate lots of those try-it-out moments at your booth.
Excellent Venue to Generate Targeted Business Leads
With the right preparation, trade shows give you a wonderful opportunity to enlarge your company's customer base and make sales to prospective customers. A recent Center for Exhibition Industry Research report suggested  more than 4 out of 5 individuals who hit trade show booths have the buying authority they need to make on-the-spot decisions, so those you're talking to are more than targeted. They're ready-buyers.
Great Visibility for Your Product
More than anything else, trade shows offer you a great way to display your product in a brand new light.  How many times have you thought that if only the right people could see your product your sales would boom?  Those who trade shows are the people your sales team has been working to target for months. They are the "right people."
Trade shows are much too important of an opportunity for your company to simply ignore, and we can help you get there with ease. Contact us today to learn more about our trade show shipping services.