Transporting Popes and Life Saving Equipment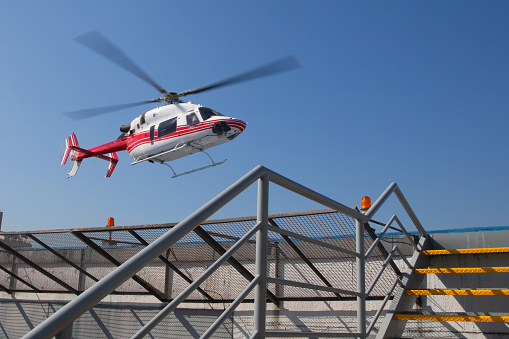 When the Pope needs to travel, the well-known Popemobile is not his only mode of transport.  One of his least-used methods for travelling short distances is the Vatican City Heliport, a helicopter that is occasionally used to transport the pontiff on short trips and to his summer residence.  It's also used to transport heads of state to the Vatican.  However, the helicopter does have a lot of down time.  In order to use the helicopter more effectively, it's now being used for critical medical transport.
A Holy Arrangement
Announced on July 17th, the agreement between Bambino Gesu Children's Hospital in Rome and the Governatorate of the Vatican City State allows the helicopter to be used within a regional network to manage emergency transportation issues.  The hospital can now use the helicopter for the transportation of patients, equipment, and medical personnel in emergency situations.
A Match Made in Heaven?
Bambino Gesu, which translates as "The Child Jesus," is the largest pediatric hospital in Europe, and has a strong Catholic ethical backbone to its operation.  Its physical proximity to the Vatican is certainly a factor to this arrangement as well.  The hospital, built in 1869, is also one of Italy's oldest hospitals and serves children from around the world.  Many of the children write letters to the Pope, and the four most recent Popes, including the current Pope Francis, have personally visited the hospital.
The Value of Transportation
Both the hospital and the Vatican recognize the importance of effective transportation in these critical, lifesaving scenarios.  Bambino Gesu is world renowned for its medical care and research, including the world's first transplant of an artificial heart into a 15-year old young man.  Effectively transporting organs, medical equipment, and supplies is a must in order for this good work to continue.